NEWS
screammmm

Tuesday, 21.03.2023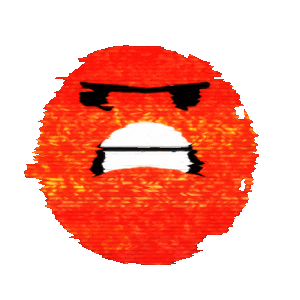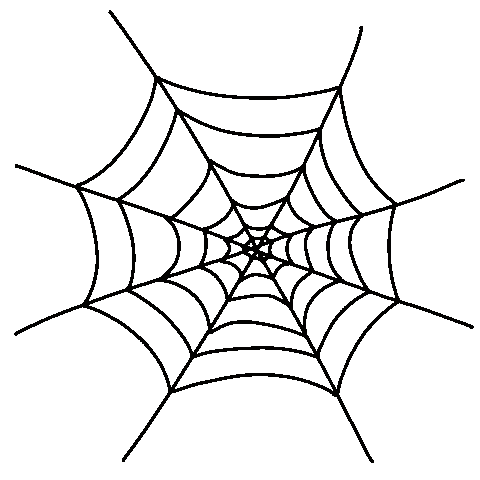 Two weeks until the premiere, we are almost ready for you! Get ready for us /
(╯°□°)╯︵ ┻━┻ screamage
with this
W E B P A G E
designed by
Sara Bezovšek
. ︎︎︎
---
(╯°□°)╯︵ ┻━┻

Tuesday, 21.02.2023
photo: Marijo Županov

We are exactly 6 weeks away from the premiere of
(╯°□°)╯︵ ┻━┻ screamage
! Currently risking a lot in the studio with an amazing creative team - Peter Frankl, Miha Možina, Dan Pikalo, Blaž Gracar, Tanja Pađan, Janko Oven, Maša Radi Buh, Sara Bezovšek, Bor Ravbar and Luka Zagoričnik - to get the work done until 04.04.23, the premiere day. Come feel what we will do,
tixs
are avaiable already!
---
That THING again!

Saturday, 14.01.23
video: Gernot Wöltjen
I'm excited to share with you a new video trailer presenting the Deutsche Gebärdensprache - DGS (the German sign language) version of
THINGS THING
(DINGE DINGEN, in German). Take a look and join us in the theatre, somewhere between Ljubljana and Berlin, sometime between next week and end of April!
---
deXXIImbre

Monday, 19.12.22
photo: Sunčan Stone
The year is winding up, it's been a wild one. But before it ends Dejan Srhoj is performing his Evening of Dance Solos again, together with Bowrain. After the successful premiere in the beginning of the month you can catch the solos on the 27th and 28th of December at the ZRC SAZU Atrium in Ljubljana. I had a chance to choreograph one of them, that was fun!
---
ting o ding
e reč
Monday, 07.11.22
photo: Philipp Weinrich

It's November and you are kindly invited to join us for some nice things on tour: Things Thing is going to Norway, Germany and Slovenia! You can find more information about the exact dates in the left column. And if you can't make it this year, there are more shows coming up in 2023. Hope to see you there!
---
unknow the unknown

Tuesday, 18.10.22
photo: Sunčan Stone
Just finished another round of practicing with Deborah, this time without Deborah. Asking myself how to dance with what is not known? Who knows? How does the body know? The infinite now? Now. No? Looking foward to Deborah coming back to the studio with us next year while shifting my attention to developing the
p
henomemetic
project and a tour of T
hings Thing
in November!
---
gambling
memesis
Friday, 23.09.22
In the beginning of the month we rounded up the second research residency slot of the
Phenomeme
(working title) project at Cankarjev dom, Ljubljana. We're diving deep into connections between bodies and (digital) images, working those layers of memesis. Somehow I even managed to find time to update the
project page
, check it out!
---
"smaller"
arts
Friday, 12.08.22
photo: Marijo Županov


On the 16th of August the fifth festival edition of the
"Small Arts" Platform
beginnins in Ljubljana. This edition focuses on workshops - from mime to clowning and vogue, but it doesn't fall short in wonderful evening cabaret performances and round tables. Image Snatchers are performing on the opening evening and you can find more information about it
here
- do join us if you are in town!
---
techno
somatics
Friday, 22.07.22
In the past couple of weeks, I've been working on a commissioned short solo for the Slovene dancer Dejan Srhoj. The work is based on practices of object somatics, which I started developing in 2016, during the process of creating Thinging. The solo, or rather the duet, is proposing alternative modes of cohabitation with objects by employing the object - a vacuum cleaner - as a choreographing entity. Stay tuned for more!
---
turning
the fucking head
Wednesday, 29.06.22
photo: Sunčan Stone
In June I had the honor of meeting and working with the one and only
Deborah Hay
! In the inspiring two-week research residence organized by Nomad Dance Academy Slovenia Deborah facilitated practicing and practice sharing. More slots like this are planned and I am eager to get back in the studio and turn the head some more, activating and seeing that mid-range. Thank you Deborah!
---
Antistatix
Monday, 23.05.22
This weekend Thiging closed the International Festival for Contemporary Dance and Performance
Antistatic.
It was a pleasure to revisit this evolving work and to share it with a generous audience. Hopefully we'll return to Sofia again soon! Enjoy a short video above (by Antistatic Festival, Teodora Simova) and check out this cheeky
interview
from bTV Новините
/ bTV News.
---
Things Thought!
Monday, 18.04.22
photos: Philipp Weinrich

A week ago we had loads of fun with the runs of Things Thing (aka Dinge Dingen aka REČI REČI) in FELD Theater, Berlin. For the first time some of the shows were performed in German sign language made possible with the help and an amazing contribution by Jan Kress. Luckly we have some photos to share with you, enjoy the selection above!
---
fen-o-mem
Wednesday, 23.03.22
In the beginning of the month I was in residency at
O Espaço do Tempo
, an amazing place to work and develop ideas. It was a pleasure to meet new people, get together with old freinds and continue developing the project.
Ph
enomeme
is happening, the team is slowly gethering, the meme is real. I hope to return to Montemor soon!
---
développé

Thursday, 17.02.22
I'm happy to share with you the short video trailers from
digital 1.5.
The video above is from the version 1.5.5., 1.5.4. is avaliable
here
and you can find the others by scrolling this page down. Feel invited to browse my
Vimeo page
for more insight!
---
2022

Monday, 10.01.22
Ho ho ho and it's January! I wish you all a very gentle journey around the Sun ahead! Keep on moving!
I'm very excited to share with you the outlines of a new research project:
Phenomeme
is here!
I'll be uploading and adding materials as the project (and the
year
) will be progressing. Also, new dates for Thinging, THINGS THING and the Technoburlesque on the horizon. Come back soon for more info!
---
Snatching Things
Friday, 19.11.21
digital 1.5.
study/installation series we were qucikly back on stage with Julia and
THINGS THING
. Yesterday the Feminalz performed the
Image Snatchers
techno-burlesque. We had loads of fun with a great audience, I wish for more months like this! In December both the age-open performance and the burlesque are (hopefully) coming back on stage. There will also be a chance to probe and question creative practices in the frame of the
Choreographic Turn #5
and already this month at the
Cofestival 2021 Movement Research conference
. Looking forward!
---
digital
Tuesday, 26.10.21
In the next weeks the last two editions from the
digital 1.5.
series will unfold and round up the project. Version 1.5.4. will happen at the Nič Art atelier in a form of a interactive performative massage. 1.5.5. will entail a larger group of performers who participated in previous editions. The performance will happen at Stara Elektrarna. You are kindly invited to join us! Have a look at the video trailer from edition 15.3. above, shot in Kino Šiška, recoreded and edited by Juš Jeraj.
---
awardinging
Tuesday, 21.09.21
The two recent pieces working with things brought home awards! What a special feeling!
THINGS THING
got a special jury award:
Award for playful critique of (un)usable plastic objects
at the 11th Biennial of Puppetry Artists of Slovenia (Zala Dobovšek, Špela Čadež, Marek Waszkiel)!
Thinging
received the
Best Performance Award
at Gibanica 2021, Biennial of Slovenian Contemporary Dance Art (Kerstin Schroth, Gintarė Masteikaitė, Silvija Stipanov). A big thanks goes to everyone who helped bring these works to life! ︎
---
spet ember

Sunday, 22.08.21
video: Juš Jeraj
Like deep sweet sleep, time off feels like a moment gone by without notice. September is almost here! I'll start the month by assisting André Uerba in Sweden. Than we'll be performing THIGNS THING with Julia Keren Turbahn for the first time
live
in Maribor. As I write this the preparation process for »Small Arts« Symposium in Ljubljana is already well under way with a great team of collaborators. Image Snatchers will be closing the event. A week later, three years after the premiere Thinging will be shown on stage again! Excithing! And to finish the month the third edition of digital will take place in Kino Šiška.
You can find details about these events on the left side, under NEWS or browse the
works
and
collaborations
pages! Last but not least, Juš Jeraj prepared another beautiful trailer from the digital series. Check it out above (or on
Vimeo
) and hopefully see you around!
---
vacati-ON!

Saturday, 10.07.21
video: Juš Jeraj

June was full of events (oh joy) and with July it's time to vacate the body and mind for new challanges ahead (oh wau).
In the mean time I'm happy to share a short trailer from the first edition of
digital 1.5.
with you (above). I'm also happy to invite you to explore the newly created
digital 1.5.
project page where you can already find photos from the second edition!
---
touched

Wednesday, 02.06.21
photo: Marijo Županov

On Monday digital 1.5.1., the first public event from the
Ventilator
cycle took place. It was a pleasure dive into the research and to perform live. A big shout out to the team and thanks to all the audience members who joined us! More information about the project coming soon!
PS: We are streaming
Things Thing
from Berlin in an hour! Join us!
---
Stream a Thing!
Sunday, 11.04.21
Four days until the online premiere! This time in Slovene, next time probably in German. In the meantime, enjoy watching the teaser, get your tickets
here
and join us on Thursday! Everyone from 6 years on is invited!
---
Doing Things

Sunday, 14.03.21
We are in the middle of our residency time at
FELD Theatre
and the
Things Thing
is slowly taking form. Such a pleasure to be able to work in the studio. The premiere dates are still to be confirmed but expect to hear more from us soon! Here are some photo snippets for the taste!
---
workshops, lectures, practices
Monday, 15.02.21
Together with my friend and collaborator Juan Felipe Amaya Gonzalez we are preparing
A
Baseline Test
, a scored podcast where we will investigate the potential for fostering enhanced consciousness, digitized intimacies, and embodied proximities in times of physical isolation. It's happening in the frame of the online festival
Slow Sweat,
check it out and join us!
---
Choreo Turn #2

Tuesday, 19.01.21
Together with Dragana Alfirević I've been cocurating the Choreographic Turn #2, the second in the line of four online events that were exploring the questions of choreography. The event is a webpage and you are kindly invited to visit it and explore the intersting contributions. The site will soon be expanded with new contributions so you should defenitely come back to it!
---
Image Snatchers
Online

Tuesday, 29.12.20
Image Snatchers are online tonight, live for the first time! Join the stream
here
, the entrance is free and the fun is endless!
---
It's online!

Sunday, 20.12.20

photo: David Orešič
After a couple of months of steady work with loads of trials and errors the renewed website is finally online with a fresh look. Enjoy exploring and please
let me know
if you miss anything or if you encounter any issues. The old .net domain should be connected soon.
---
Residency at FELD Theater

Wednesday 18.11.20
In an unfortunate (but not unpredictable) turn of events the performances of
Burn Time
at
Norrlandsoperan
in Umea, Sweden have been postponed until further notice due to the corona pandemic. Can't wait to go back and continue working with André, the amazing team of young performers and the wonderful dedicated employees of NO hosting the piece. I hope we can continue where we left ASAP!
But not everything is canceled! As planed, we started a two-week residency at the
FELD Theater
in Berlin this Monday. Together with
Julia Keren Turbahn
we are re-searching and re-working topics and practices used in the
Thinging
towards what will perhaps become a new stage work for younger audiences. Follow for more information!
---
Burn Time Umeå
Monday 0211.20
Video: Stella Horta Music: Marc Lohr
After
Image Snatchers
and
Thinging
dates in November and December have been canceled due to the epidemic I am happy to let you know that André Uerba's project
Burn Time
is getting a new iteration! For the next couple of weeks we will be working with a group of local students in Norrlandsopera in Umeå, Sweden towards another version of this project. Looking forward to spend time in the theatre with this beautiful work again!
---
Snatch it!
photo: Emanat
It was a privilege to perform with this wonderful group of entities in the frame of the
TRIGGER
Festival in Stara Elektrarna Ljubljana! It was their 50th show and a first one for me, but our collaboration might continue in the future! Stay tuned!
(It is warmly recommended you reserve the tickets now,
Image Snatchers
are sold out months in advance.)
---
Sunday 21.06.20
photo: Nada Žgank remixed

The Covid-19 situation brought a lot of uncertainty into this year's schedule. I'm happy I can finally confirm new dates for both Thinging and MEMEMEME in the autumn of 2020: we have a total of 6 performances scheduled. Let's hope the health situation in autumn will allow the people to assemble and these events to happen! Hope to see you all soon.
---